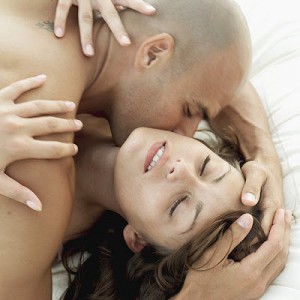 Erectile dysfunction diagnostics – the starting point of any successful recovery, despite numerous misunderstandings and fallacies, is absolutely painless. It all begins with psychological analysis and diagnostics of hormonal, neurological and vascular conditions. And on the basis of spectral data and laboratory analyzes the optimal treatment is selected. In addition, patients may undergo a dopplerography of penis vessels and biothesiometry to determine the sensitivity of the genitals. The goal of such procedures is to remove the cause of the dysfunction. In roughly 78 cases out of 100 weak erection can be fixed ​​quite quickly; importantly, regardless of the age of the patient's diseases observed on the background of ED problems. But despite the fact that erectile dysfunction is treatable in most cases, only 10% of men who have difficulties with potency, go to the doctor.
Feeling embarrassed and ashamed, the larger part of men is waiting until the condition passes away by itself. Another part is afraid that the problem is too serious and requires painful surgery linked with the risks of disastrous consequences. Others believe that their condition is desperate and nothing can help them return to normality. The reasons are many, but almost all of them are provoked by ignorance and fear.
You give up sex because you've decided so
When a man has problems with potency, he avoids sexual contacts in different ways: coming home late, refers to fatigue, headache, refrains from initiating sex, and ignores flirting. Well, who can be happy to know that potency issues take a frightful form? Personal and family life, or even business relationships may deteriorate. Potency exacerbates psychological problems: weak motivation, feelings of inadequacy, low self-esteem – all of the above oftentimes leading to depression. A range of studies commissioned by sexologist shows that 90% of the US middle-aged and older men believe that the failures in sex imprint on the quality of family relations, as well as social and professional life.
Self treatment in this case is another poor decision one can make. Taking meds without prior consultation may lead to unexpected outcomes – after all, erectile dysfunction is typically a manifest of more complicated disease like diabetes or cardiovascular issues. Practicing various sex approaches is another thing that may hurt you. Thus, e.g. some practice a ritual delaying ejaculation, considering that the longer the act is, the more likely you will never collide with ED problems. And the prolonged delays in ejaculation, oftentimes up to 4 hours, all this is a direct path to the sclerosis of the cavernous tissue. It's a devastating practice from a variety points of view, including its effect on the condition of the tissues of the penis; the only recovery option in the severe case could be prosthetics only.
What pharmacies offer
Well, even the much-touted Viagra or Levitra are not a panacea, but all and all these meds demonstrate nice efficiency if used properly. If you've been diagnosed and prescribed one of the PDE-5 inhibitors, the matter of success is sticking to the administration regimen. The most effective erectile dysfunction oftentimes includes lifestyle changes – switching to a more healthy diet, adding regular exercising and etc – this is how you increase the chances for a faster recovery.
What to do when the ED is overwhelming…
If you can't pull the trigger, you can take advantage of confidential professional consultations online – drop in at Online Canadian Pharmacy to get assisted by seasoned experts. The platform runs a huge knowledgebase of materials on safe anti-ED methods, plus it allows you to consult an expert for no cost – the solution that suits the lifestyle of the majority, get the desired help here and now.
How to start the treatment when you are on a tight budget
Buying costly branded drugs is not the only way out – if you are looking to cut down your expenses on meds, you may want to check the risk-free offers by Online Canadian Pharmacy partners. Dozens of trustworthy online drugstores gathered under one roof provide you with a variety of Generic Viagra, Generic Cialis and Levitra modifications, starting from as low as $1.99.